While strawberries, raspberry, blackberry, apricot, and blueberry are the most popular fruits for homemade jams, sour fruits such as lemons, sour cherries or red currants are particularly suitable for fruity fresh homemade jelly. The already high fruit acid content not only depends on the different varieties but is also influenced by the annual fluctuating weather conditions.
Red currant jelly is undoubtedly the best topping for my Linzer Torte, and of course, the homemade currant jelly tastes best. Red currant jelly is also the perfect breakfast spread and is an ideal topping for sweet desserts.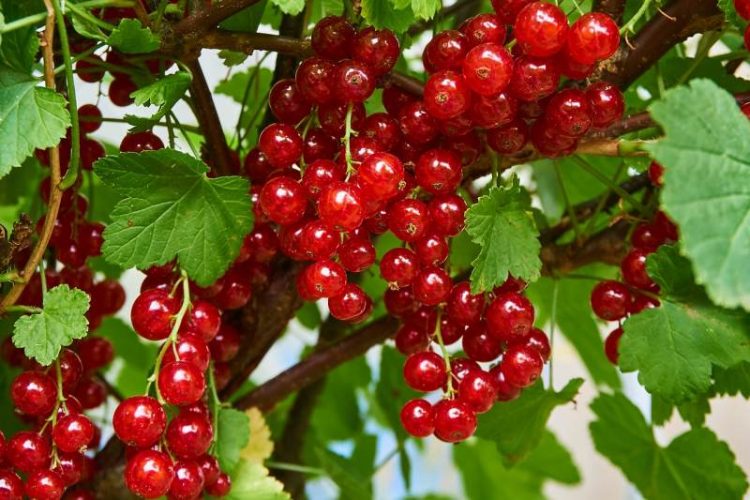 The Ingredients for Red Current Jelly
2.2 pounds of red currants
2.5 cups of gelling sugar (2:1)
a twig of mint (optional)
1 cup of water

How to cook Red Current Jelly
Wash the red currants and remove the stems. Use a fork and let the tines run along the stem to separate the berries. Boil the berries in a saucepan with the water, the twig of mint (optional). Cook until the berries are properly boiled and the juice has a nice color.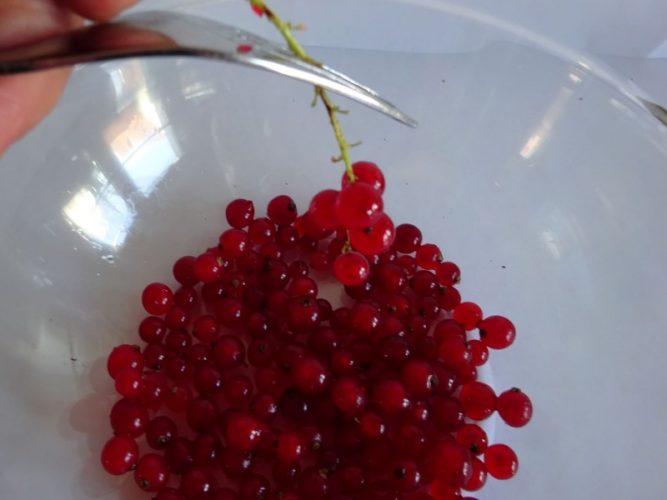 Pour the cooked fruit through a fine sieve. If you want the jelly to be clearer, use a fine cloth. Then let the juice cool down.
Measure 3 cups of juice mix with the gelling sugar heat it up and let boil for 4 minutes. Take the jelly sample and pour it into prepared glasses. Fill this to the brim and close immediately and turn it upside down for 5 minutes. Then turn around again and let cool.
Facts about currants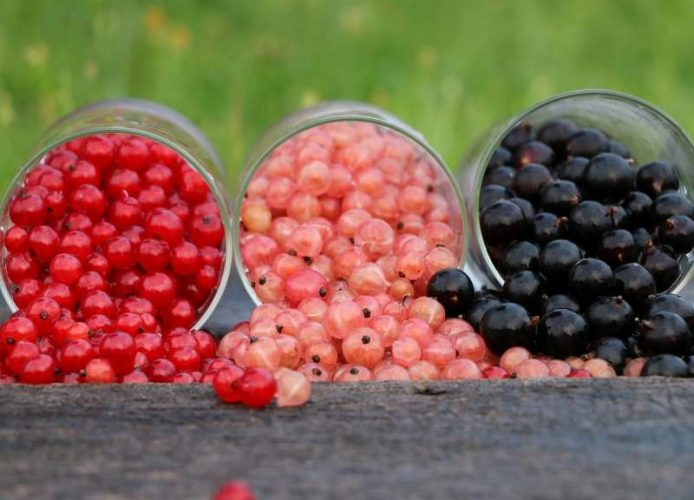 There are red, black, and white varieties. The latter is very aromatic, but rarer on offer. The currants belong to the family of gooseberry plants and although they are among the fruits with the highest levels of fruity acid, they are still packed with valuable nutrients.
When boiling down with gelling sugar 2: 1 or 3: 1, you should therefore not add any additional acid, since the fruit acid not only affects the taste, but too much acid can also affect the gelling. Currants can also be easily frozen. For this, the berries are streaked from the panicles, spread out on a tray, and pre-frozen. Then pack in freezer bags and deep freeze.