This post contains affiliate links. If you follow a link I may earn a commission at no extra cost for you. Thank you.
There are dozens of slow cooker brands to choose from, but not all of them have the quality you want. Here is a list of top favorites from slow cooker brands based on online reviews and user feedback.
---
Crock Pot 3 Quart Round Manual Slow Cooker
This small economic unit is a bestseller from the original Crock-Pot makers. The high-quality Crock Pot 3 Quart Round Manual Slow Cooker has a capacity of 1.5 liters and is ideally suited for single to two-person households.
The slow cooker by Crockpot looks modern and elegant, its compact size does not take up too much space on the kitchen top or in storage. The practical small crock can be easily stored in the fridge to store leftovers that can be warmed up the next day.
Using the device is super simple, there are only 3  slow cooker temperature settings – high, low, and warm. The oval stoneware crock can be used as a serving dish, cleaning is easy as a stoneware pot and a glass lid are dishwasher safe.
A small economical Manual Slow Cooker that helps save energy by cooking only small quantities.
---
Proctor Silex 33043 4 Quart Slow Cooker
Proctor Silex 33043 4 Quart Slow Cooker is also a small-capacity slow cooker perfect for a small-sized family. Its stoneware pot is dishwasher safe and can be removed for easy washing.
Aside from being one of the most affordable slow cookers, it is also one of the easiest slow cookers to operate. Even novice cooks can easily use this piece of cooking appliance.
---
Home 6 Quart Slow Cooker
If you are looking for a high-quality programmable slow cooker, the Home 6 Quart Slow Cooker is a good choice. It is programmable with three temperature settings, you can set the cooking time from 30 minutes to 10 hours. It then can auto shut off, or switch into the keep warm mode, depending on the setting.
The units 6-quart capacity makes it a great choice to cook meals for a large family. The nonstick ceramics pot dishwasher safe and made free from toxins and BPA. The base has a stainless steel finish that looks nice.
---
Elite Gourmet Slow Cooker 1.5 Quarts Capacity
This is a really small manual slow cooker at a very low price. Its small capacity makes it suitable to cook entrees or sauces, as well as cooking meals for a small household of one or two eaters only.
It is a simple no-fuss device with a dial to set 3 temperatures, but with a dishwasher-safe stoneware pot and glass lid. Due to its small size, the unit is very energy efficient it draws only 120 watts on the high setting.
---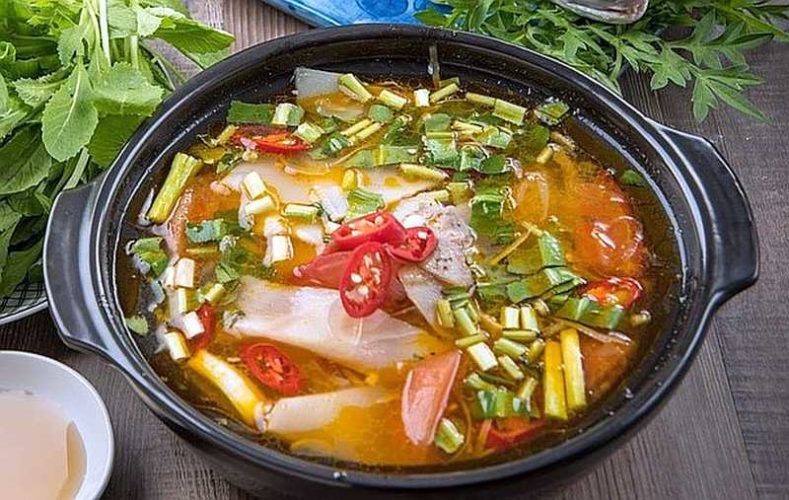 What is a slow cooker?
Do you love to prepare home-cooked meals for your whole family? Some meals require you to spend all day in the kitchen for that. However, here is one most useful cooking appliance that will help your tasks get done: the slow cooker.
The slow cooker simmers food at a lower temperature for a longer cooking time and it does its job without requiring you to check on it regularly. Do you know how to spot the best slow cooker brands?
Slow cookers are offered by most home appliance manufacturers. There are many different models in various sizes from just 1 quart to extra large slow cookers of 22 quarts. Generally, there are two types: the mechanical slow cooker and the programmable slow cooker.
The mechanical slow cooker generally has basic functions such as a temperature setting and a power button. It has a keep warm setting too but you need to select it. You need to turn it off when the meal is cooked.
On the other hand, a programmable slow cooker with timers allows you to set the cooking time as well as when the cooking is to start. A digital  LED display will indicate the remaining time.
It also automatically shifts to the warm setting once the cooking time is done to keep the food warm. It also has an auto shut-off feature.
Guide to choosing slow cooker brands
Slow cooker brands offer many models in different sizes, prices, and features. If you are planning to buy one, here are some factors to consider:
Type
As mentioned above, slow cookers are categorized into two types – programmable and mechanical. The mechanical slow cookers are usually cheaper than the programmable ones.
There is not much difference between these two types, but the extra features maximize the convenience. With programmable slow cookers, you don't have to wait for the cooking time to finish so you can turn it off or shift it to a warm setting. It can automatically shut off when the cooking time is done.
Size
Slow cooker sizes vary from 1 to 22 quarts. Smaller sizes accommodate meals for smaller groups or for solo living. Larger sizes are better for preparing meals for large sizes such as a larger family.
The Elite Platinum MST-900D Maxi Matic 8.5 Quart Digital Programmable Slow Cooker is loved by its many users because it has an 8.5-quart capacity suitable for preparing meals for a large family.
What size slow cooker for a family of 4?
The most practical size for the average family is around 6-quart capacity. This allows for a small turkey or a large Sunday roast. While smaller 3.5 quart slow cookers may do the job most of the time, you want to be ready for that special occasion cooking with a larger model.
Lid
The lid is usually made of glass that keeps a tight seal and a visible view of your recipe while it is being cooked. It usually comes with a keep cool nob and locking lid to prevent spills.
Latest posts by Kitchen Cookings
(see all)