Autumn gets me in the mood to create delicious recipes that include pumpkin or apples and spices such as cinnamon and nutmeg. Today I baked a vegan apple bundt cake with an amazing vegan cinnamon cream cheese frosting. Yum!
Everyone loves apples and you can make amazing recipes with them. This apple cake is extra moist and soft because I used homemade apple sauce instead of apple chunks which gives the cake its great taste. It also has a wonderful cinnamon note that gets you ready for the cold season to come.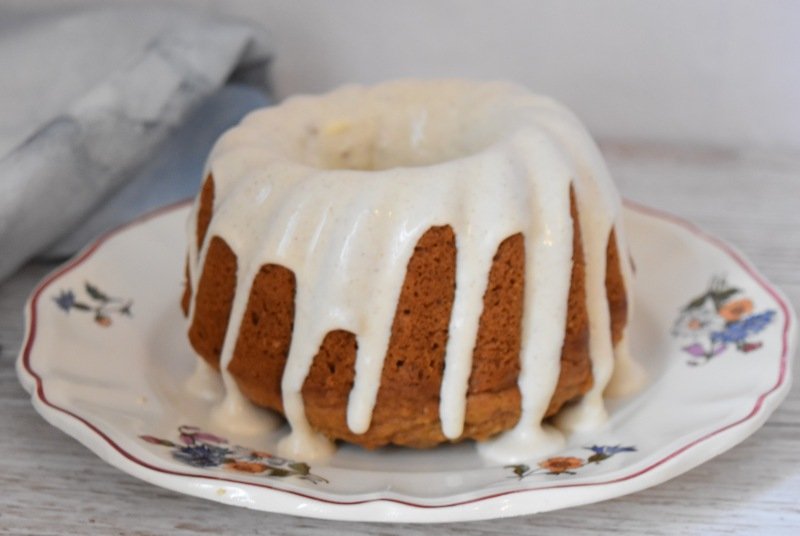 Ingredients Vegan Apple Bundt Cake
Apple sauce
Cake
1 cup apple sauce
1/2 cup vegan melted butter
1 tsp vanilla
3/4 cup maple syrup
1/2 cup oat milk (or any other plant milk)
2 tsp baking powder
1/2 tsp baking soda
1 tsp cinnamon
1/2 cup rolled oats
2 1/4 cup flour
Frosting
2 oz vegan cream cheese
2 tbsp vegan butter
3/4 cup icing sugar
1/2 tsp cinnamon
Preparation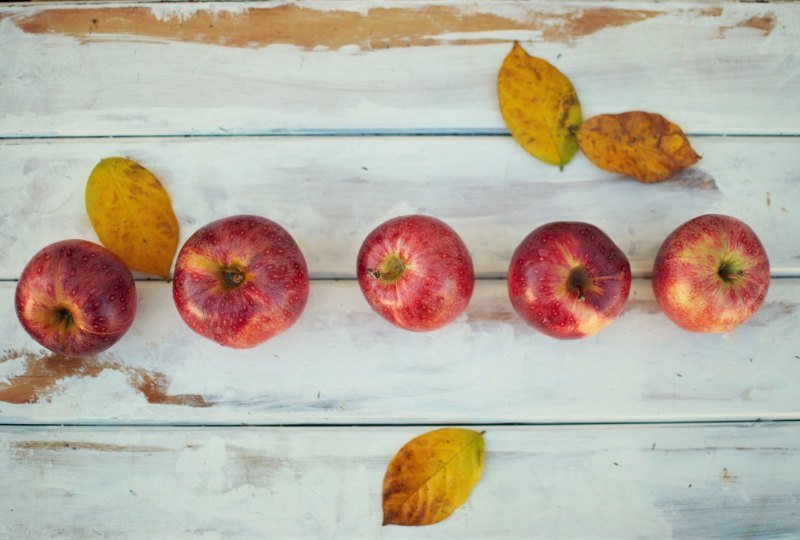 Applesauce
Peel the apples, remove the core, and cut them in quarters. Add the apple into a pot and the lemon juice or apple cider vinegar, cinnamon, sugar, and water.
Bring to a boil on high heat, then lower the temperature, cover the pot, and maintain a low simmer for 15-20 minutes, until the apples are completely tender and cooked through.
Once the apples are soft, remove from heat and use a potato masher to mash the cooked apples.
You can add more water if the applesauce is too thick and more sugar if not sweet enough.
Apple cake
Preheat oven to 365 degrees Fahrenheit.
Mix together the applesauce, butter, vanilla, maple syrup, and oat milk. Add baking powder, cinnamon, and baking soda. Mix well.
Add the oats and the flour and mix until combined. Pour the batter into a greased bundt cake pan that has been sprayed with baking spray.
Bake for about 30-40 minutes.
Serve immediately topped with cinnamon cream cheese icing!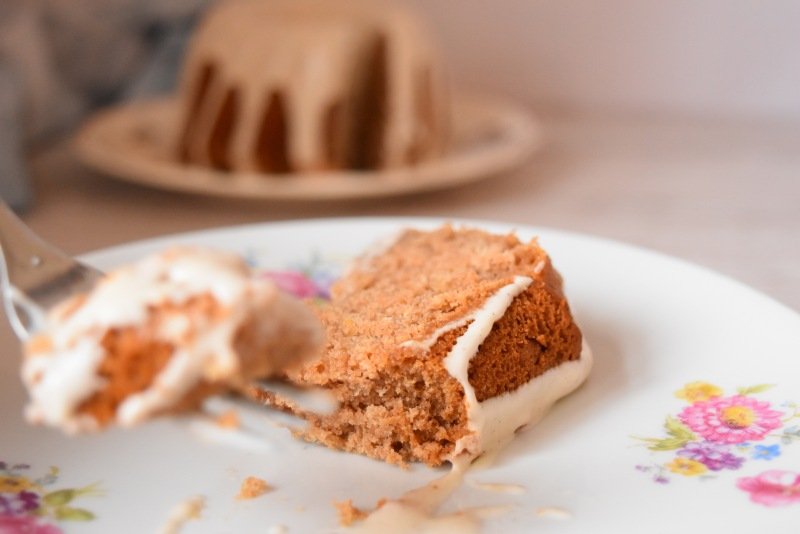 If you are a cake lover then you will definitely also like the Linzer torte or the Baden cream cake.
Enjoy!